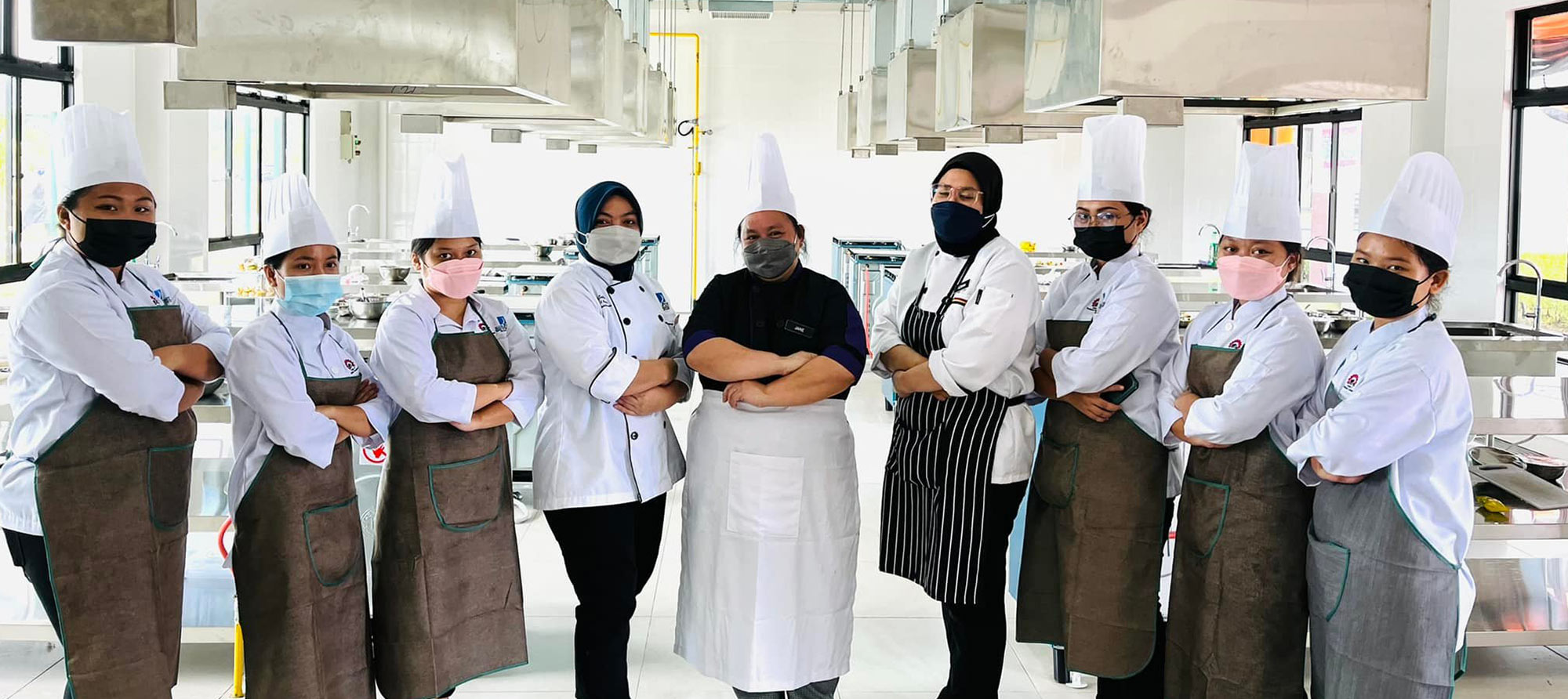 2023 NEW INTAKE |  CENTEXS Kuching, Lundu
This programme is designed specically to those who would like to continue learning about cooking skills, focusing on traditional Sarawak heritage cuisines. It it to supply high quality workforce to the tourism industry, and simultaneously help to introduce Sarawak cuisine to the world.
Pre-requisite: Certificate in Basic Commercial
Cookery (Endorsement in Basic Sarawak Heritage Cookery) or working experiene in related field.
Minimum UPSR;
Not less than 18 years of age;
Physically and mentally fit.
Hygiene, Kitchen Safety and Food Handling
Basic Cost Control
Stock, Soup and Sauces Production
Main Course Production
Rice and Farinaceous Production
Appetizer Production
Breakfast Production
Dessert Production
Food Display and Presentation
Type of Heritage Cooking Methods and Preparation

Training Duration
6+1 months

Certification
QUALIFI UK

Career Pathway
Executive Chef
Sous Chef
Kitchen Manager
Food Service Consultant
Food Writer / Critic
Catering Business Entrepreneur
Restaurant Owner
Personal Chef
Celebrity Chef
Culinary Lecturer
Research & Development Chef