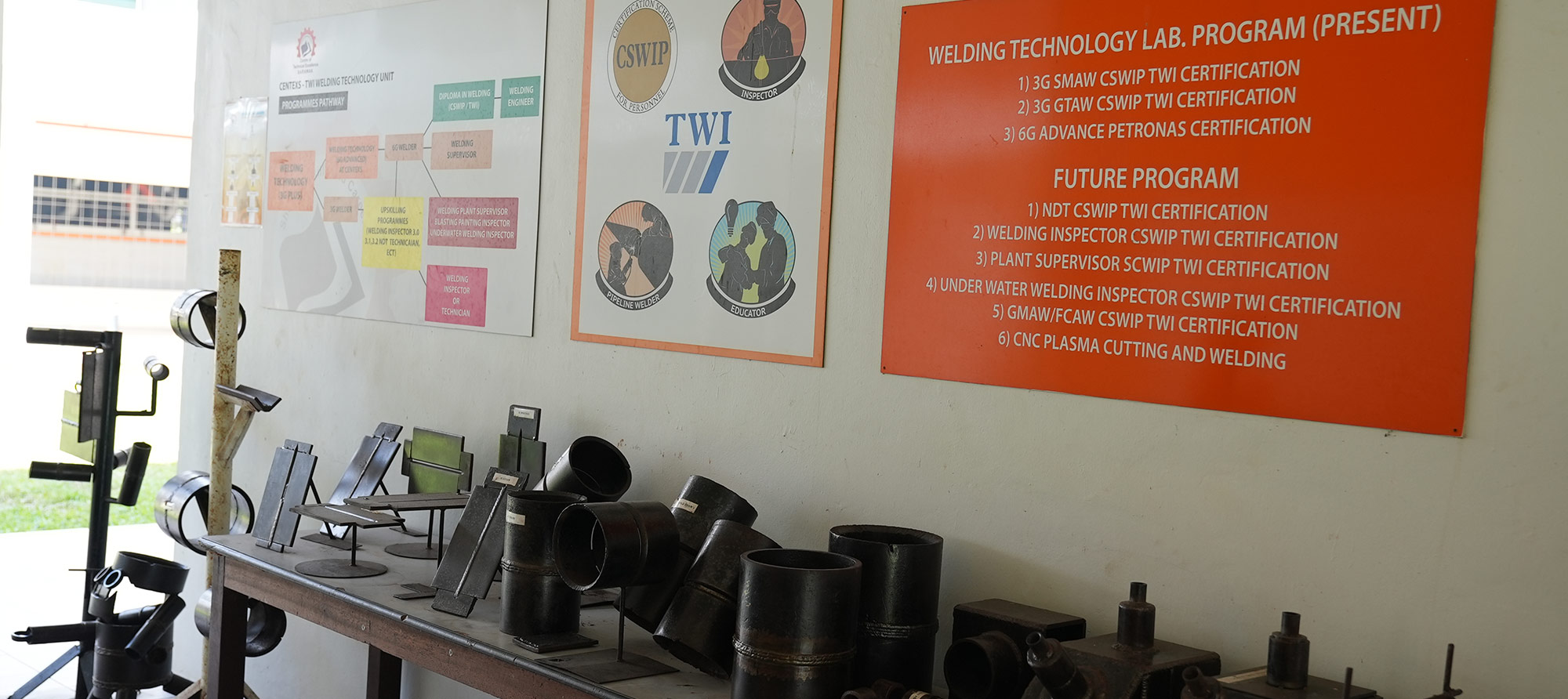 2023 NEW INTAKE |  CENTEXS Mukah
This programme designed to provide understanding of the inspection of welded products. It combines workshop related activities and welding inspection before the CSWIP 3.0 exam. The practical element will cover participation in structured practical welding exercises to include health and safety, process advantages and limitations, joint preparation and fit up conditions, causes and avoidance of welding defects.
Basic Welding and
Physically and mentally fit.
Visual inspection procedures
Relevant codes of practices
Terms and definitions
Welding processes and typical welding defects
Weld measurement
Typical documentation and requirements
Practical inspection
Reporting

Training Duration
1 month

Certification
TWI CSWIP

Career Pathway