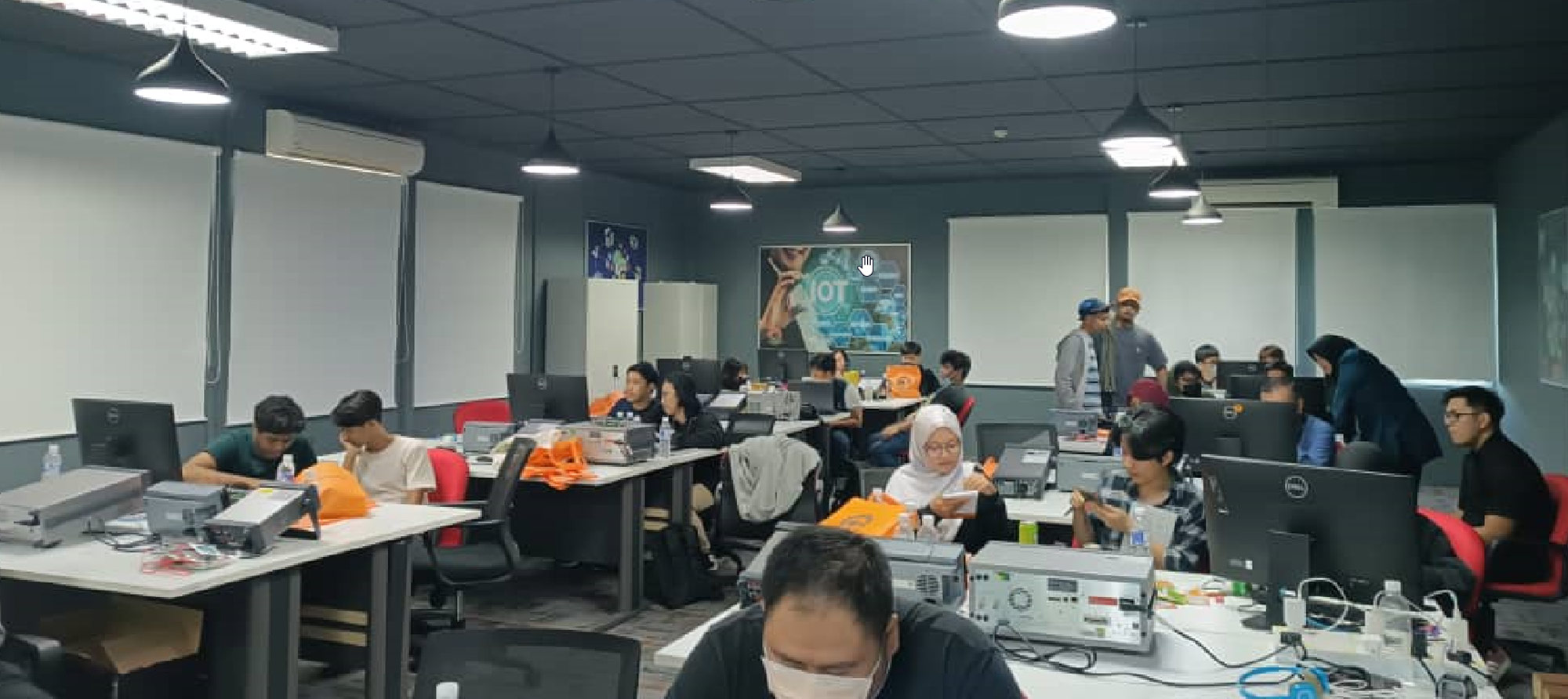 2023 NEW INTAKE |  CENTEXS Kuching
IoT Wireless Communication focuses on the wireless connectivity of the Internet of Things, with the goal of providing trainees the ability to develop typical IoT applications with various types of wireless connectivity. Trainee will also learn how to perform quick verification and design validation on these IoT applications.
At the end of the programme, the trainees will be able:
To design and embedded the IoT gateway and IoT devices.
To configure IoT end-to-end systems from IoT devices to the cloud.
To create the operations of various I/O devices.
Set up wireless local area network (WLAN) 802.11, Bluetooth LE and Zigbee wireless connectivity.
Apply industry standard software tools in IoT development.
Evaluate I/O signals and troubleshoot IoT systems using industry-grade test and measurement instruments
Completed IoT Fundamental Measurement Science or equivalent
Design Engineer

Project Engineer

Compliance Engineer

System Solution Engineer

Test Engineer

This course is divided into six (4) main modules as following:
Module 1
Link layer protocols and packets of the Bluetooth LE standard.
Module 2
Evaluate the packet-error-rate (PER) performance of the ZigBee connection in the presence of Wireless Local Area Network (WLAN) interference.
Module 3
Perform ZigBee® (802.15.4) signal analysis and receiver RSSI test.
Module 4
Perform WLAN signal measurement and analysis using a basic spectrum analyzer.
We're HUAWEI certified training partner!

Training Duration
1.5 months

Delivery Method
Physical Class

Course Fee
RM9,500
Certification

Our Partners

Certification Bodies