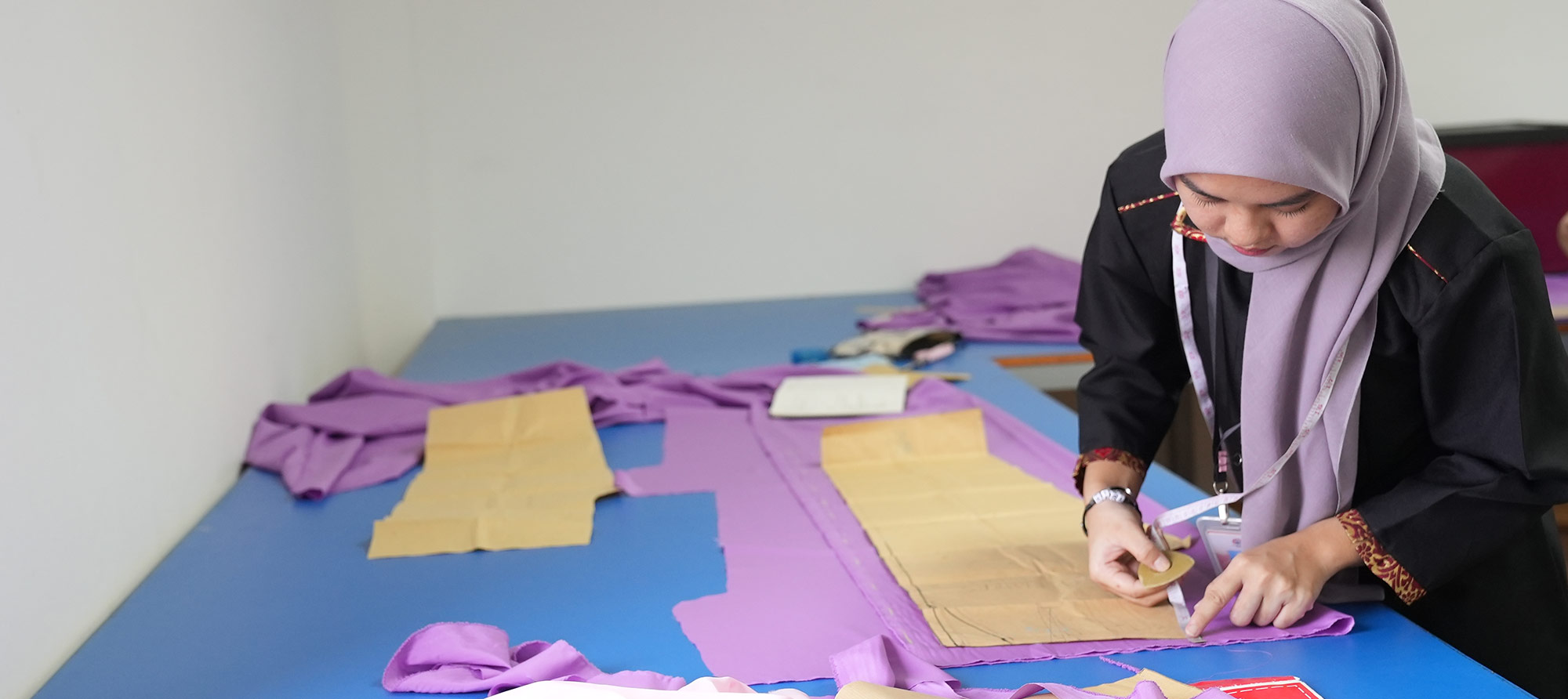 2023 NEW INTAKE |  CENTEXS Kuching, Lundu, Dalat, Lawas, Betong
This programme will equip trainees with fundamental competencies and design knowledge in the fashion frontier. Trainees will be introduced to the skills of seeing a variety of traditional, modern, and contemporary clothes and garments based on the current trends in the Fashion Industry.
UPSR
Physically and mentally fit.
Safety, Introduction to Fashion Technology (Basic)
Office wear (Corporate shirt, Slacks Pants, Shirt)
Traditional wear (Baju Melayu Traditional, Baju Kurung Traditional, Ethnic, Casual)
Modern Wear (Baju Kurung Modern, Baju Melayu Modern, Jubah Contemporary)

Training Duration
6 months

Certification
CENTEXS

Career Pathway
Entrepreneur
Tailor Assitant
Fashion Designer
Tailor