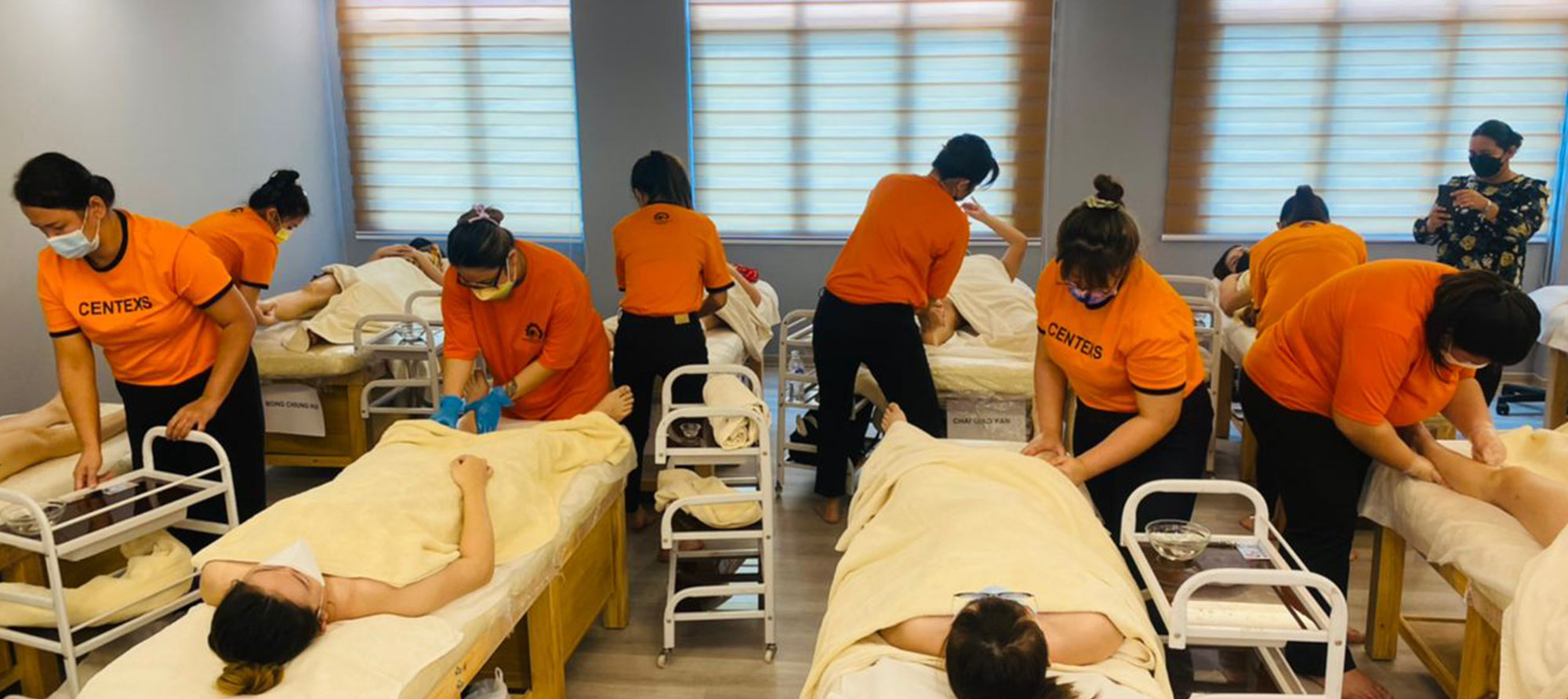 2023 NEW INTAKE |  CENTEXS Kuching
This programme is designed to produce trainees with knowledge and skills in providing a complementary treatment plan. Trainees will obtain relevant hands-on experience with advanced technologies and proper supervision from the industry. This programme is a combination of theory and practical relates to massage, osteopathy and rehabilitation as a complementary therapy.
 A Malaysian female Citizen;
Minimum UPSR;
Not less than 18 years of age;
Physically and mentally fit.
Introduction to Human Anatomy
The Human Skeletal System
The Human Muscular System
The Human Nervous System
Introduction to Physical Therapy
The Physical Therapy Technique and
Physiotherapy Methods

Training Duration
4+2 months

Certification
CENTEXS & QUALIFI UK

Career Pathway
Physical Therapy Assistant
Massage Therapy Assistant