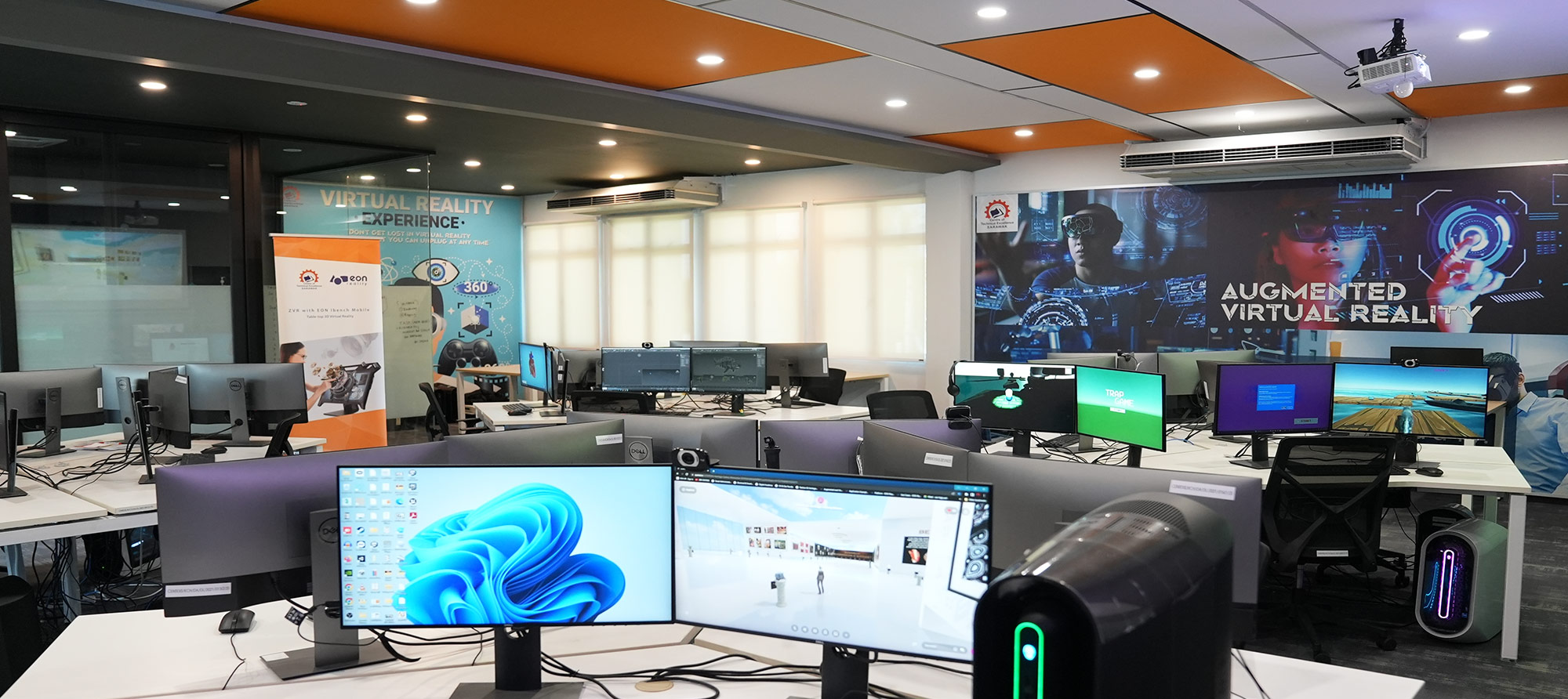 2023 NEW INTAKE |  CENTEXS Kuching, Lundu
The course will introduce participants to Augmented and Virtual Reality solutions through the EON-XR. This course aims to produce individuals with the necessary and proper skills in immersive technologies. The EON-XR used in this programme, will remove the obstacles that often come with incorporating AR and VR into an academic or industrial environment. EONXR is preparing millions of students, employees, educators, and citizens for the present and future masses of immersive technologies.
At the end of the programme, the trainees will be able:
To describe the differences between AR/VR Content types

To explain the suitability of different AR/VR Content Types in different contexts

To navigate the EON-XR App and EON-XR Platform well

To interact with Immersive AR/VR Content through the EON-XR App and EON-XR Platform competently

To collaborate with others using the EON-XR App


To create immersive AR VR experience on the EON-XR App and EON-XR Platform
 Bachelor's Degree in any related fields or equivalent

AR/VR Educator/

Trainer

Lesson/Experience

Creator

Sales/Marketing


Digital Designer
This course is divided into ten (6) main modules as following:
Topic 1
Introduction to The EON-XR
Topic 2
AR and VR Content Types
Topic 3
Distinguish The Leaning Situations with AR/VR
Topic 4
Teaching, Laerning and Performing Through Play (AR, VR, 3D & 360 Content)
Topic 5
AR and VR Content Design, Release and Sharing
We're HUAWEI certified training partner!

Training Duration
1.5 months

Delivery Method
Physical Class/Online
Project Based Learning

Course Fee
RM8,500
Certification

Our Partners

Certification Bodies