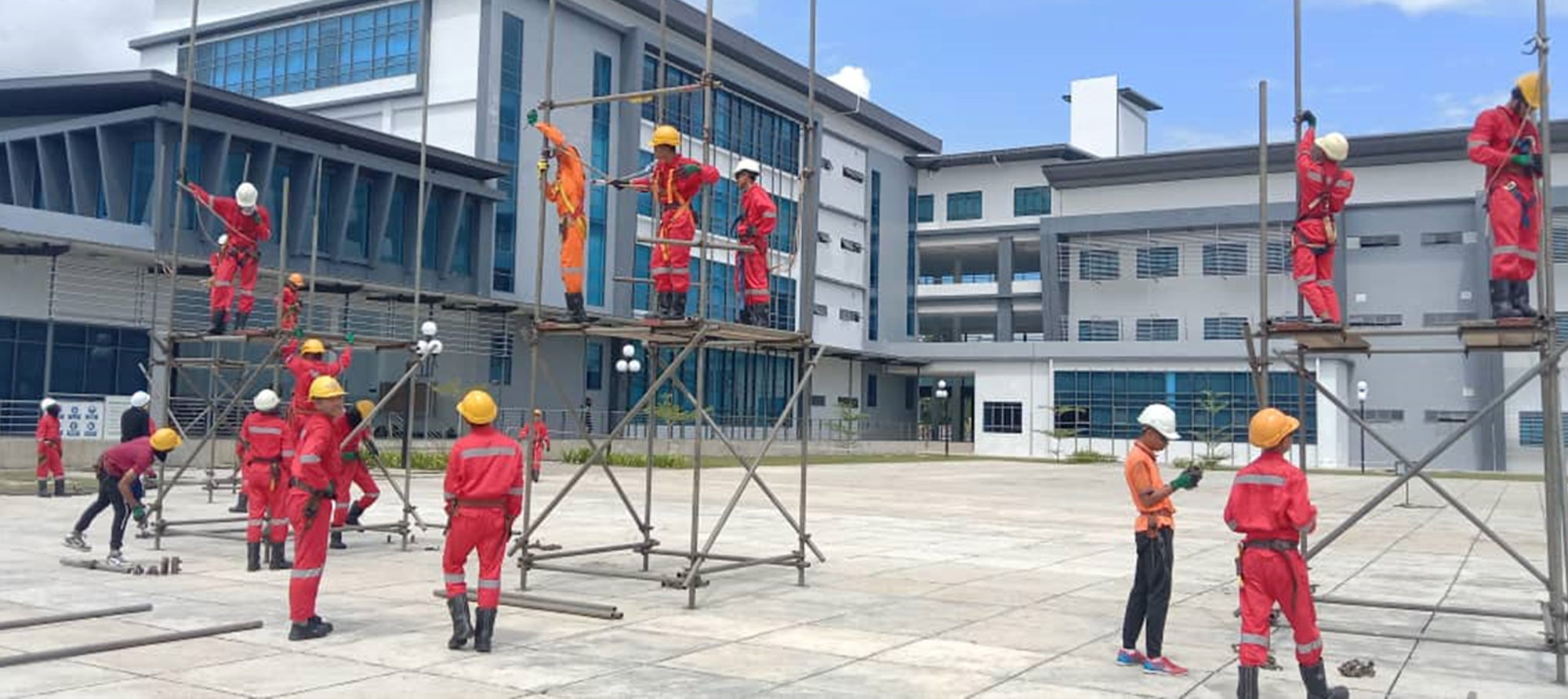 2023 NEW INTAKE |  CENTEXS Kuching
Successful participants will be able to work safely at heights in the workplace with minimal supervision by identifying the requirements of the job, accessing and installing the required equipment, and cleaning up the work area. They will also be able to conduct a risk assessment of the job.
UPSR and able to read and write, and
Comfortable to work at height (with no acrophobia/fear of height)
Must be physically fit and free from any mental illness, hearing and visual impairment or any other physical disabilities.
Legislative Requirements
Hazard Identification and Job Safety Analysis (JSA)
Working at Height
Industrial Rope Access System
Basic First Aid & CPR
Equipment Familiarization
Personnel Protective Equipment (PPE) and Personnel Fall Protective equipment (PFPE) Ropes and Knots.

Training Duration
2 months

Certification
ZWAGERI

Career Pathway
Scaffolder
Fire and rescue
commercial window cleaner
building operation and Maintenance
construction workers
Wild honey collector
Wall climbing Instructors