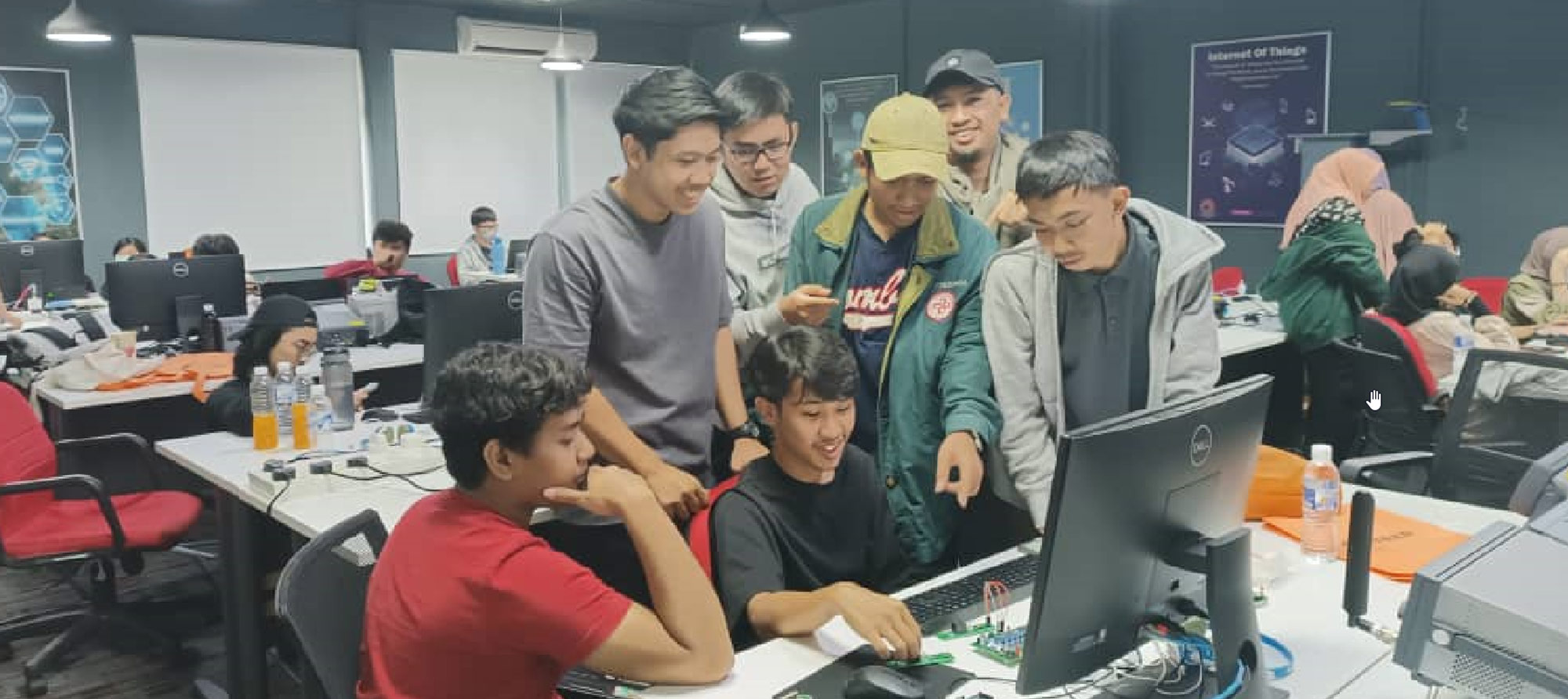 2023 NEW INTAKE |  CENTEXS Kuching
The IoT Sensors and Power Management programme is focused on the IoT device design, with the goal of teaching trainees how to characterize the power consumption of IoT devices onboard controllers, sensors and wireless modules. This programme focuses on the principles of power management and will be able to characterize micro-electromechanical systems (MEMS) devices. This programme integrates hands-on industry relevant experiences and realworld applications in IoT design and testing.
At the end of the programme, the trainees will be able:
To explore the critical selection parameters of sensors for IoT applications.
To discover the principles of commonly used technologies.
To evaluate performance of commonly used sensor modules.
To understand the design considerations in IoT applications (power management).
To evaluate and validate power consumption of IoT devices and the sub-circuits using industrial-grade test and measurement instruments
Completed IoT Fundamental Measurement Science or equivalent
Design Engineer

Project Engineer

Compliance Engineer

System Solution Engineer

Test Engineer


Product Engineer
This course is divided into six (4) main modules as following:
Module 1
Introduce static and dynamic power consumption for sensor nodes.
Module 2
Perform a battery drain test and energy harvesting using DC Power Analyzer.
Module 3
Explore software-based power management techniques when designing IoT applications.
Module 4
Learn basic operation of the MEMS accelerometer and gyroscope and use Keysight Digital Storage Oscciloscope.
We're HUAWEI certified training partner!

Training Duration
1.5 months

Delivery Method
Lecture / Lab Practice

Course Fee
RM14,500
Certification

Our Partners

Certification Bodies